Food safety and food security
Food safety and food security is one of University of Copenhagen's core research areas in relation to developing countries.
The research area covers
Global agro-industrial value chains
Sustainable food production
Food supply and safety
Food safety regulations
Nutrition and health for plants, animals and humans
Relevant centres and departments
The world faces huge challenges. The demand for food, feed and biomass for energy, fibres and chemicals will rise dramatically in the coming years because of increased population growth, climate change and scarce resources. The Department's research and teaching focus on plants, microorganisms, animals, biotechnology and the environment as basis for sustainable production of the food of the future and other biological products. The Department has established advanced technological platforms for bio-imaging, metabolomics, analytical chemistry and phenomics.
Research at the Department of Food Science (FOOD) aims to provide a knowledge foundation for the production of food of high sensory and nutritional quality. IFV performs research within the following areas: Food quality, gastronomy, sensory and health, food safety, food technology, functionality of food, system biology and food nanotechnology. 
The Copenhagen Centre for Development Research is a group of social science researchers working with development issues. The Centre is located at the Department of Food and Resource Economics. The primary aim of the Centre is to deliver high-quality and policy relevant development research and to actively engage in ongoing policy debates. Adopting a bottom-up approach the Centre aims to strengthen academic co-operation and dialogue between institutions undertaking social science based research on development issues, develop and promote graduate and post-graduate education in development studies and actively contribute to public debates on development issues.
The Development Economics Research Group (DERG) at the Department of Economics aims at promoting high-quality policy relevant research in development economics. Research themes are: 1) The developing countries in the global economy, including globalization, international trade and capital movements, 2) National economic development policies, including structural adjustment, growth and transitional economics and 3) Agriculture, environment and resource utilization, including the links between poverty, agriculture, natural resources and local institutions. Three cross cutting themes, i.e. theory of development economics, poverty and food security, and aid policy, are also covered. DERG is together with local and international partners responsible for large scale research activities in Mozambique and Vietnam.
Relevant research units
The vision for the research in Livestock Production in Developing Countries is through research and teaching to increase the income of poor farmers from livestock related activities and to contribute to a sustainable increase in livestock production. The research areas covers: Feed evaluation, optimal feeding, animal feed selection, utilisation of animal draught power, management of livestock manure, peri-urban livestock keeping, farming system's analyses, livestock and environment interactions, development of participatory on-farm research and farmer field school training.
In the field of international nutrition the group has special expertise in performing studies in developing countries for the purpose of establishing a scientific basis for development programmes that may contribute to alleviating malnutrition. Internationally, we collaborate with research institutions in both western countries and developing countries, e.g. Ethiopia, Kenya and Cambodia. Other partners include international organizations such as the World Health Organzation (WHO), UNICEF, World Food Programme (WFP), Food and Agriculture Organization (FAO) and Médecins sans Frontières.
Can eating insects save the world?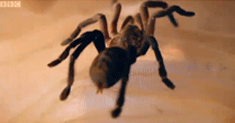 BBC documentary from 2013 with Chris Münke from University of Copenhagen.
See the documentary.